---
Hope House Board of Directors
Severn Shores
Board President
Wyoming Department of Corrections Wyoming Deputy Reentry Program Manager
Stephanie Means
Treasurer
Partner/CPA Lenhart, Mason and Associates, LLC
Vicki Orcutt
Founder Hope House-Board Secretary
Hope House was founded by Vicki Orcutt, a Casper businesswoman who began taking courses in addictionology after becoming concerned about the cycle of drug use and incarceration in Wyoming. While taking courses at Casper College, Vicki met a man named Christopher who had spent most of his life in prison and was about to be released. Christopher had no idea how to navigate life on the outside.

After doing further advocacy on Christopher's behalf, Vicki created a community of support for Christopher. Today, Christopher owns his own home, has a management-level career, and has custody of his two children. Walking alongside Christopher inspired Vicki to create Hope House out of the belief that recovery requires connection to community. We love them until they learn to love themselves.
Leslie Fritzler
Board Member
Casper Police Department, Victim Services
Erin Ford
Board Member
MS, LPC, Director of Counseling, Casper College Campus Wellness Center
Kolby McConnell
Board Member
Chesapeake Energy and Production-Foreman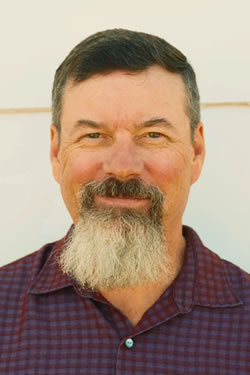 Dave Matthews
Director and Board Member
I am the Director at Hope House. I am in recovery myself and have a heart for those coming from incarceration to make a fresh start. My main hope for the house is to have a place where we show in our actions, what healthy recovery looks like. Through accountability, care, and compassion, we are determined to stay strong together.